Well hello dear readers!   I wish I had an exciting reason as to why the blog is late this week, on Sunday versus Friday aka Friday Fun Stuff but here's the truth — in addition to family commitments, most of my weekend was spent cooking and…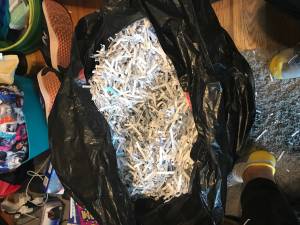 Yes, shredding.  What was the evidence you ask?  Well, the evidence is that I keep rather sloppy files in the sense that I put receipts, copies of checks, bills, etc. in a very argy bargy fashion in the accordion folders.  I have learned my lesson from my better half and will go back to how I used to file which was in a far more organized manner than just stuffing things into the monthly folders.  Oy Vay!  Spring cleaning at BJ Manor has started early and there's TONS more in the garage.
But this blog is about fun stuff so let's stop our sobbing, shall we?
Friday March 8 is International Women's Day and Conqueroo client Tami Neilson will have a surprise coming.  I can't tell you more than that but watch my Twitter feed or Chief Conqueroo Cary's feed and you'll see.  Meanwhile, here's a photo of this truly incredible singer: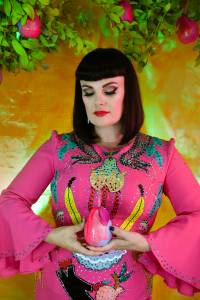 Here are some cool things that exist in my world and my office that I want to make you aware of.  The first is a cool lip balm company from (where else?) Hawaii called Puna Noni.  I found them at the Whole Foods Queen store in Waikiki.   They are super moisturizing and smell great and — this is key for me — don't taste as good as they smell, hence you won't be licking it immediately off your lips!  Here's a photo of one of my lip balms — highly recommended.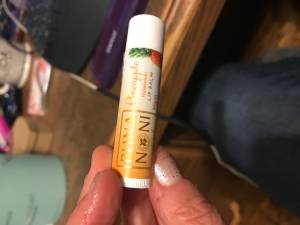 If you love scented candles and don't know Voluspa, you should!  I was first turned onto these candles by my fab friend Stacy Cox (more on her later).   The scents really fill the room in a delicious way and the small macaron candles make great gifts.  If you're local to SoCal they are stocked at high end beauty supplies and tchotchke shops, otherwise visit the link I gave you.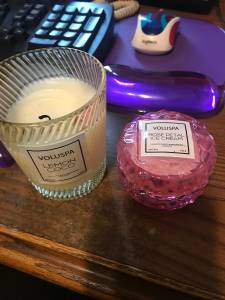 Stacy turned me onto another fun treat which may raise your eyebrows a bit.  Beauty Chocolate!  Yes, Ceramiracle makes a tasty sugar-free, dairy-free, vegan friendly once a day chocolate (who doesn't want that) that is meant to reduce lines and wrinkles.  I know all you boys are lining up.  It tastes very nice, not too sweet but not like that hard core dark choco stuff that the experts like.  Even if it doesn't work, it tastes good! And I can handle 35 cals for a daily piece.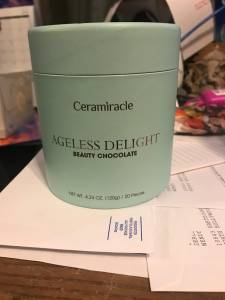 The chocolate was not featured in Stacy Cox's recent appearance on KTLA but some other cool products were so I suggest you check out her spring beauty trend segment here.
Bonus points for you if you clicked the "argy bargy" link expecting the definition of the odd British term but instead found a link to Squeeze's great album of the same name.
See you on Friday and happy March, y'all!